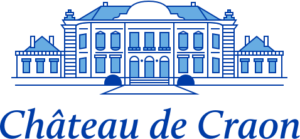 Bertrand & Séverine de Guébriant
53400 CRAON, FRANCE
PHONE: +33 (0)2 43 06 11 02
accueil@chateaudecraon.fr
We are at your disposal to inform you, show you around the premises and answer any questions you may have.
Easily book your next visit!
Would like to come and visit the Château de Craon for a day, stay in one of our guest rooms for a night or rent a cottage with family or friends for a weekend? See our offers of visits and accommodation at the Château.
BOOK YOUR VISIT
Book here
BOOK A ROOM AT THE CHÂTEAU DE CRAON